Choosing a new garage facade isn't always a simple task. Not only is there a much higher need to consider security features and functionality options, but there is also an ever-increasing pressure to "Keep up with the Joneses". But does style really matter? Yes, it does! Garages have become an integral part of a property's aesthetic, so finding the most compatible type of residential garage door to match the style of your home is important. Good looks, after all, are essential for boosting the curb appeal of a house.
When Choosing a Garage Door Style for your Home…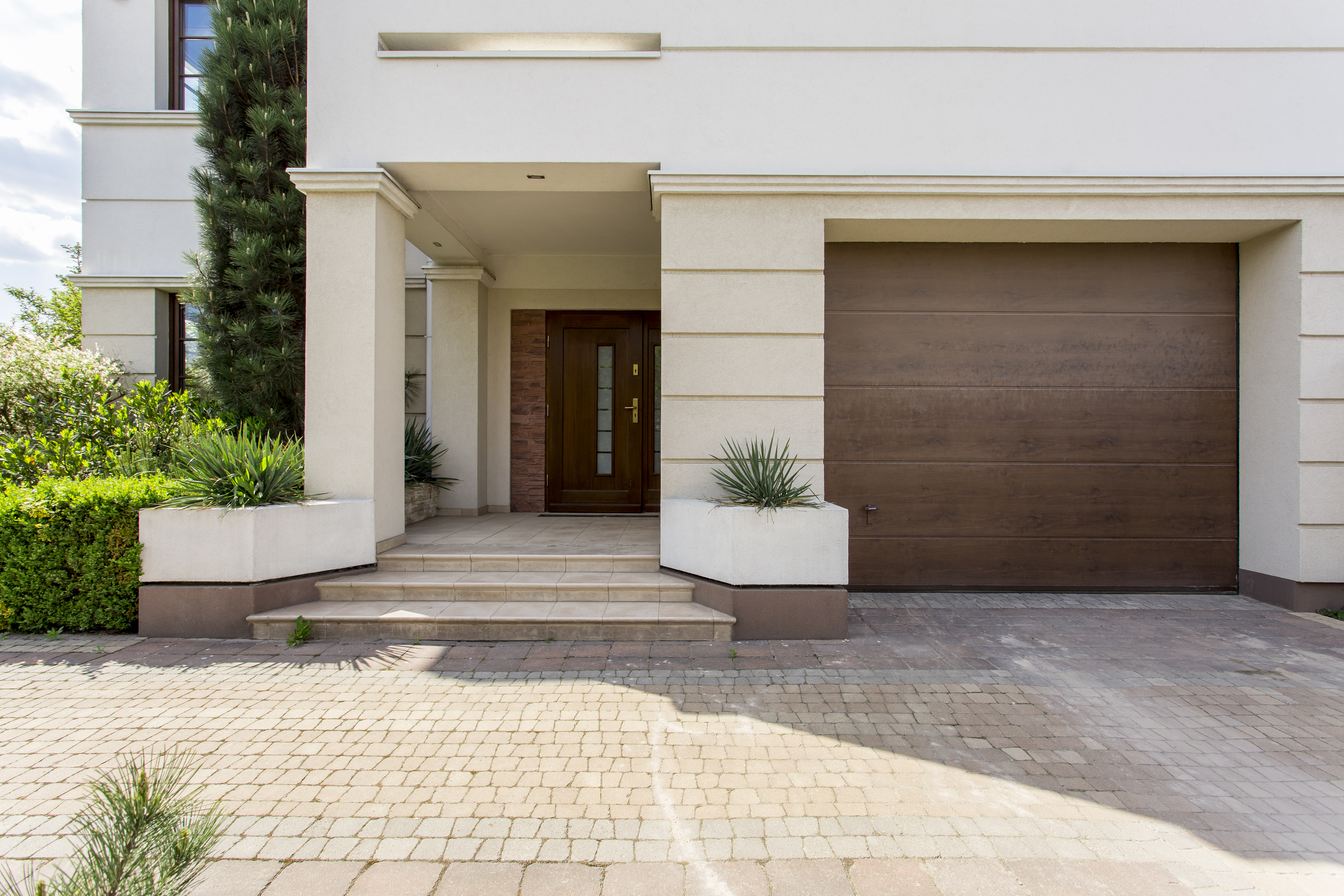 1) Know Your Home's Architectural Style
Every house has a style. Sometimes, due to renovations, it can be a mixture of two or more architectural characteristics, but to help you decide which style of garage door is best for your home, you should be confident in what kind of house yours is. By defining your home as classical or modern, you can more easily choose between a traditional-style garage door or a more contemporary one.
2) Review the Available Garage Door Styles and Materials
With so many different materials and styles to choose from, where do you start? Depending on your style of property, there are various styles and garage door materials that tend to work well together. Here's a closer look at what we've seen to be compatible:
| | | |
| --- | --- | --- |
| Architectural Style | Suitable Garage Door Materials | Fitting Garage Door Styles |
| Traditional (Cape Cod, Ranch, Split-Level) | Steel – A traditional family home can suit both a contemporary and time-honored steel garage door design – whichever is best to complement the facade of a house and the materials in which the home was built. That's because the straight, clean lines of a polished steel door offer understated elegance for a more modern touch, or can be embossed with a natural wood grain finish to make the look more classic. For example, a traditional home, made of dark brick would suit a carriage house garage door that has a dark wood grain finish, whereas a traditional home that has been painted white would suit a more modern white steel flush panel garage door. | |
| Modern (Art Deco, Contemporary, Mid-Century Modern) | Aluminum or Fiberglass – These state-of-the-art materials can be crafted into unique, chic and stylish garage doors which help avant-garde homes make big statements. Aluminum and fiberglass work so well because they are sleek and lightweight materials. As garage door frames, they can be combined with glass panels to create a truly stunning, contemporary effect in a garage that lets in lots of natural light. | Glass and Aluminum Premier Collection |
| Classical (Tudor, Colonial, Italianate) | Wood – Wood is a naturally beautiful material. It evokes a sense of charm, sophistication, and luxury, making a carriage house wooden garage door the crowning glory of a period property. However, like steel, wood can also integrate seamlessly with any home's unique style, so even a modern or traditional house would look fantastic with a custom wooden garage door. | |
3) Talk to the Experts
If you're stuck on which style might suit your home, talk to the experts! The technicians of TGS Garages & Doors have installed hundreds of garage doors ranging in style and material. Beyond that, when you choose TGS, you don't have to simply rely on your imagination. With every initial no-obligation consultation, our consultants bring along an iPad, with which they take a photograph of the property and overlay different door styles onto the garage. That way, you can see what each design would look like in real-time.
The Popularity of the Cape Cod Style Garage
A Cape Cod garage can add a great deal of personality to your property. It is far more prevalent on detached garages than on their attached counterparts, and it is ideal in situations when homeowners want their garages to match their Cape Cod homes. Typically, a Cape Cod style garage has a tall and highly-pitched roof that may or may not contain dormers that give it some extra flair. If you have a Cape Cod home in New Jersey and you feel that your garage doesn't do your home's architecture justice, converting it to a Cape Cod style garage can certainly add some pizzazz to your property.
Take advantage of our exclusive risk-free guarantee, providing with every single install. Contact us to set up a no-obligation visit!