TGS Garages and Doors Provides a Wide Range of Services in Bradley Beach, NJ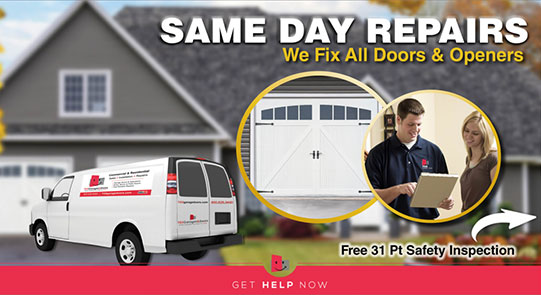 Homeowners across Bradley Beach, NJ know the importance of having a beautiful and functional garage door, and they rely on the experts at TGS Garages & Doors for all their maintenance, repair, and installation needs. Our expert technicians can provide a wide range of services designed to keep your garage doors working like brand new for many years to come.
Our Garage Door Services
We provide a wide range of services in and around the Bradley Beach, NJ area. If you are interested in a new garage door, whether for a new build or to replace an existing door, our technicians are only a telephone call away. In fact, we can even help you select the best garage door for your home or business's needs based on functionality, color, style, and many other factors. Once you have selected your door, we can install it along with an automatic garage door opener for your convenience.
We also provide garage door maintenance and repair. Our 31-point garage door inspection covers not only the door itself, but also the tension springs, moving parts, nuts, bolts, and electronic components that make up your garage door system. We will tighten and adjust where necessary, and we will also lubricate any moving parts when required. This simple inspection can go a long way toward keeping your garage door in good repair.
Prevent Costly Repairs with Regular Maintenance
Although we do provide garage door repair service in Bradley Beach, New Jersey, our ultimate goal is to help you avoid repairs with our expert maintenance. We recommend having your garage door serviced and inspected at least once a year to ensure everything is in the best possible condition. This will help you prevent common issues like garage doors that are stuck open or closed, electronics failure, or other mechanical failures that create the need for expensive repairs.
If you are in the market for a new garage door, if you need service on your existing door, or if it's been a while since you've had your current garage door inspected, give the experts at TGS Garages and Doors a call. We will arrive quickly, treat you and your home with courtesy, and provide you with the functional, beautiful garage door you deserve.
Contact us here at TGS Garages and Doors today.