Commercial Rolling Steel & Fire Doors
Your Most Trusted Source for Roll Down Metal Doors, Shutters, Grilles & Closures
Your commercial metal roll-up or fire rated doors can either be an asset to your company or a hindrance. TGS Garages & Doors services, repairs and installs commercial steel doors for businesses throughout New Jersey. We even offer warranties on our commercial door repair jobs. TGS Garages & Doors ensures that your business's doors are operating at full capacity so you can get the most out of them.  We've partnered with innovative manufacturers that carry the latest technology and newest styles of rolling fire doors.
We offer custom commercial packages for any application. Call 800-644-5207 today for a free quote.
---
SERVICE DOORS
These rolling steel service doors are computer-engineered with time-proven principles and designs. The result is a well-tuned, high-performance coiling door. Choose from a variety of slat types, gauges and operation types to specify the right rolling door for your application.
---
COUNTER SHUTTERS
Security and beauty blended with smooth, quiet and effortless operation, this fire rated counter shutter is a wonderfully refined, architecturally pleasing enclosure with a reasonable cost.
---
FIRE DOORS
Selected most often for practical drop test compliance and assuring positive crisis response, Guardian™ Rolling Steel Fire Doors deliver reliable, predictable and repeatable results.
---
FIRE SHUTTERS
Fire protection manufactured to the highest standards, these fire shutters for windows feature attractive, space-saving designs and user-friendly operation.
---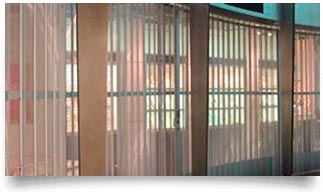 GRILLES & CLOSURES
Side-folding grilles and closures, and coiling grilles offer the most resourceful way to secure an opening while allowing for visual access and air flow exchange in most any application.
---
SPECIALTY PRODUCTS
TGS Garages & Doors understands that commercial and industrial applications vary, that is why we offer numerous customization options to fit your specific needs.
---
Free Written Estimates | Licensed, Insured & Bonded | A+ Rated Better Business Bureau