Commercial Rolling Steel & Fire Rated Garage Doors
Your Most Trusted Source for Roll Down Metal Garage Doors, Shutters, Grilles & Closures
Your commercial metal roll-up or fire rated garage doors can either be an asset to your company or a hindrance. TGS Garages & Doors services, repairs and installs commercial steel doors for businesses throughout New Jersey. We even offer warranties on our commercial door repair jobs. TGS Garages & Doors ensures that your business's doors are operating at full capacity so you can get the most out of them.  We've partnered with innovative manufacturers that carry the latest technology and newest styles of rolling fire doors.
Commercial Rolling Steel and Fire Rated Garage Doors Near You
TGS Garages & Doors offers high-performance sectional overhead, rolling steel and fire doors, as well as counter shutters, grilles & closures. Our technicians are also certified to sell, install and repair hoist, trolley and jack-shaft operators.
Does Your Business Need Fire Rated Garage Doors?
There isn't much difference between a standard commercial roll-up garage door and a roll-up fire door if you go by aesthetics alone. Still, the differences between the two are incredibly apparent when the unthinkable happens. Though it is true that in some locations, you may be required to install a fire rated roller shutter for compliance reasons, other benefits make it worth your while to do so.
Some steel roll-up garage doors are designed to automatically close themselves to prevent the spread of fire if smoke is detected, which could save property and lives. These roll-up fire doors may be a more significant initial investment. Still, when it comes right down to it, they can save your company tens or even hundreds of thousands of dollars by preventing damages that non-fire rated rolling steel garage doors simply cannot. Though standard metal rolling doors have their place, the roll-up fire door price is almost always worth it.
We offer custom commercial packages for any application. Call (732) 587-6688 today for a free quote.
---
SERVICE DOORS
These rolling steel service doors are computer-engineered with time-proven principles and designs. The result is a well-tuned, high-performance coiling door. Choose from a variety of slat types, gauges and operation types to specify the right rolling door for your application.
---
COUNTER SHUTTERS
Security and beauty blended with smooth, quiet and effortless operation, this fire rated counter shutter is a wonderfully refined, architecturally pleasing enclosure with a reasonable cost.
---
FIRE DOORS
Selected most often for practical drop test compliance and assuring positive crisis response, Guardian™ Rolling Steel Fire Doors deliver reliable, predictable and repeatable results.
---
FIRE SHUTTERS
Fire protection manufactured to the highest standards, these fire shutters for windows feature attractive, space-saving designs and user-friendly operation.
---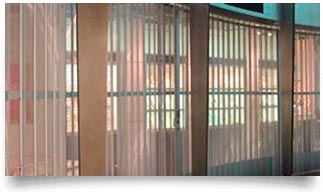 GRILLES & CLOSURES
Side-folding grilles and closures, and coiling grilles offer the most resourceful way to secure an opening while allowing for visual access and air flow exchange in most any application.
---
SPECIALTY PRODUCTS
TGS Garages & Doors understands that commercial and industrial applications vary, that is why we offer numerous customization options to fit your specific needs.
---
Using the best products and talent for each segment of our business enables us to offer our customers our exclusive risk-free guarantee and extended warranty and maintenance programs, saving you time & money during unanticipated system failures.
Here are a few things to consider before purchasing or replacing your door:
Frequency of use
Insulation needs
Clearance requirements
Fire-code specifications
Security
Our team of commercial overhead garage door experts are dedicated to serving you with excellence and integrity. With 20 years of experience, certified technicians, and 24/7 emergency garage door repair service, you can count on TGS Garages & Doors to be your valued partner for installation, maintenance and repair.
Our products, service and workmanship are guaranteed to make you smile.
Learn more about installing commercial garage doors with TGS Garages & Doors.
Free Written Estimates | Licensed, Insured & Bonded | A+ Rated Better Business Bureau