Garage Door Installation, Repair, and Maintenance in Allenwood, NJ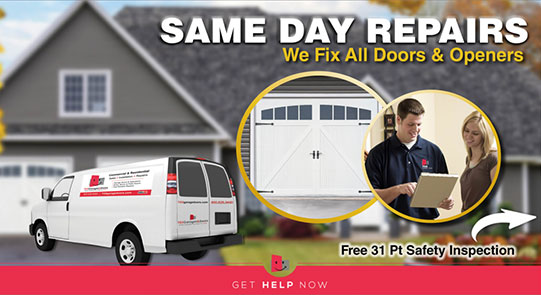 What We Do
Home and business owners in Allenwood and the surrounding areas rely on TGS Garages and Doors for all their garage door installation, repair, and maintenance needs. Your garage door is a big investment and keeping it in good working order is important for your health and safety. Whether you park your car inside your garage to avoid weather extremes or you rely on your garages for loading and unloading trucks, a failed garage door can pose many problems that cause frustration. Fortunately, you can prevent many of these frustrations with regular garage door maintenance from the experts at TGS Garages and Doors.
We fix and install garage doors and their components in Allenwood 24 hours a day, seven days a week. Whether you need new weather seals, new torsion springs, or even a whole new garage door installation, we have the talent, knowledge, and experience to do the job right.
Reasons to Maintain Your Garage Door Regularly
Garage door maintenance is important for many reasons, but of these, your safety is the priority. Your garage may serve as an entry point into your home or business, or it may house items that you have stored. In either case, a failed garage door can result in lack of climate control and security, which can cause issues with the vehicles or items inside. If the garage door sticks closed, your vehicles may be trapped inside until it can be repaired, as well, and this can prevent you from going to work, picking up the kids from practice, or even running your business.
The best way to avoid these issues involves calling TGS Garages and Doors for regular maintenance. Our 18-point inspection covers every last nut and bolt, which means you can rest comfortably in the knowledge that your home or business is safe and secure when you schedule your regular maintenance with us.
Servicing your garage door will help it work properly and last longer so you can enjoy the safety and security of your home. Contact us at TGS for a free quote and 24 hour emergency service and repair.