Garage Door Installation & Services in Allentown, NJ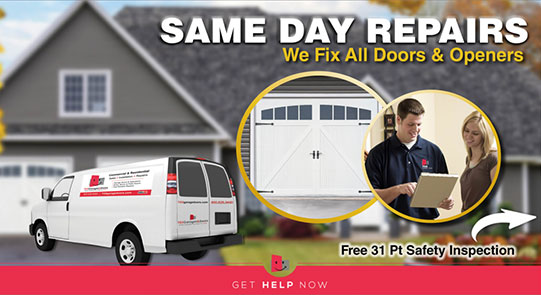 What We Do at TGS Garages and Doors
If you are a home or business owner in Allentown, New Jersey and it has been some time since your garage door was last serviced, now is the time to schedule your appointment with us here at TGS Garages and Doors. If your garage door should fail, it can cause a great deal of distress and frustration. For Allentown homeowners, the inability to get the car out of the garage when necessary – or the inability to put the car back in the garage when it is snowing, raining, or storming outside – can be problematic. On the other hand, if your company's garage doors should fail, your fleet will grind to a halt, which has a huge impact on efficiency and revenue.
Whether its early afternoon on a Tuesday or the wee hours of the morning on a Saturday, TGS Garages and Doors will service, repair, and even install a new garage door or garage door component on your Allentown home or business. With regular service and timely repairs, you can keep your garage door working like new.
Why You Should Call Us to Service Your Garage Door
Your garage door is an important part of your home, and when it isn't working as it should, it can cause a great deal of frustration. TGS Garages and Doors will help you protect your investment 24 hours a day, seven days a week with our expert service, repair, and installation. Call us today to schedule your 18-point inspection, during which we will check every connection and bolt, balance your door, adjust the torsion springs, and even check your weather sealing.
With a garage door that functions as it should, you can rest at ease knowing you will stay comfortable, safe, and productive in your Allentown, NJ home or business.
Servicing your garage door will help it work properly and last longer so you can enjoy the safety and security of your home. Contact us at TGS for a free quote and 24 hour emergency service and repair.