Garage Door Maintenance and Repair in Allenhurst, NJ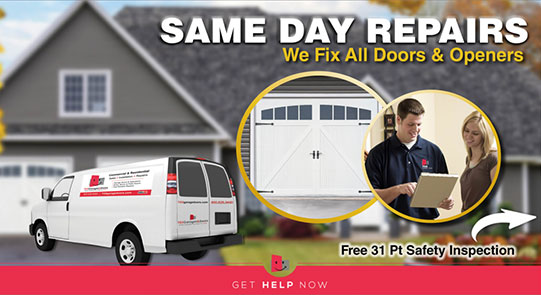 Our Garage Door Services
Most Allenhurst, NJ home and business owners don't think to service their garage doors until they experience an issue, and often, these issues can be quite significant. The inability to get your vehicle out of the garage, or even the inability to properly close the garage, can have some serious effects on your life. In Allenhurst, the weather can change drastically from one moment to the next, and your garage door plays an important role when it comes to climate control. When your garage door functions properly, you can enter and exit your car without having to go out into the heat or cold, and you can protect any cargo from the rain, wind, and weather, as well.
At TGS Garages and Doors, we provide a wide range of garage door services that include regular maintenance and repair. Whether you have a relatively simple and quick fix, or you need an entirely new garage door in Allenhurst, we have plenty of experience and expertise to do the job right.
Reasons to Have Your Garage Door Serviced
Having your garage door serviced is an important part of home or business maintenance and you should never put it off. One of the best ways to extend the life of your garage door and all its various components is to have it serviced regularly by a company you can trust. Call TGS Garages and Doors for your professional 18-point inspection today. We will ensure that everything from the springs to the weather sealing is in good condition, make sure your garage door is properly balanced, and even tighten connections to keep your garage door working as it should.
When you schedule regular garage door maintenance for your Allenhurst home or business, you can rest assured that you will be far safer and more comfortable with a properly-functioning door.
Servicing your garage door will help it work properly and last longer so you can enjoy the safety and security of your home. Contact us at TGS for a free quote and 24 hour emergency service and repair.