Garage Door Maintenance and Servicing in Atlantic Highlands, NJ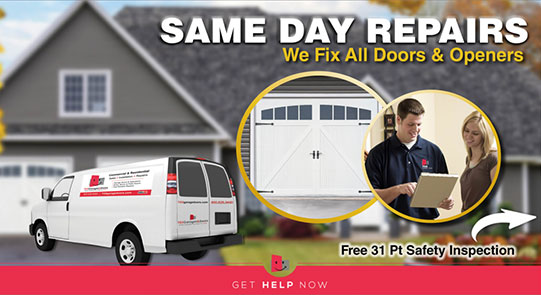 What We Do
Whether you own a home or a business in the Atlantic Highlands, NJ area, it is crucial to ensure that your garage door and door opener are always in good working order. This all starts with quality products and installation, then continues with expert service and maintenance as well as repairs when needed.
If you live in Atlantic Highlands and you need a company you can trust to install, service, or maintain your garage door and its components, call TGS Garages and Doors. Our 31-point inspection can help us discover any problem areas with your garage door and repair them before they slow down your business or affect the security of your home.
If you have already experienced an issue with your garage door, or if your garage door opener is not working as it should, TGS Garages and Doors also provides emergency repair services. You can call on us no matter the hour or day – even on weekends and holidays – to repair your garage door and keep your home and business protected.
Why You Need Regular Garage Door Maintenance
There are several reasons why home and business owners all across Atlantic Highlands should schedule annual garage door maintenance. Homeowners often keep valuable items inside their garages, and when the door sticks open, this can lead to theft. If the door sticks closed, you may not be able to get your car out of the garage to go to work, school, the doctor, or even to the store. For business owners with fleets of vehicles, garage doors are equally important. As drivers move in and out, they need to be able to get the doors open safely and quickly. A broken garage door or garage door opener can reduce efficiency and cost you money in the long run.
Contact us here at TGS Garages and Doors today if you need garage door or garage door opener installation, service, or repair in Atlantic Highlands, NJ. We can provide you with a free quote, and we are available 24 hours a day if you have an emergency.