Garage Door Repair in Adelphia, New Jersey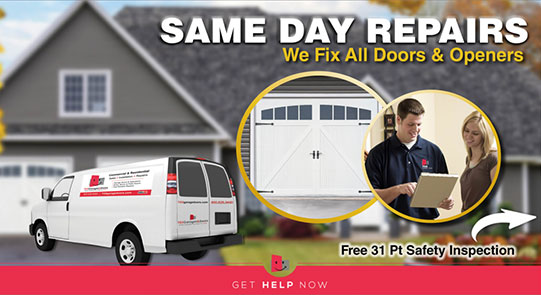 Garages & doors go beyond functionality.  They're an extension of your home and reflect your taste & personality.  With our experienced design consultants and "Build Your Door" technology, it is easy to choose the residential garage doors & entry doors  that will best enhance the beauty & value of your home.
More Ways to Make Your Life Easier:
Observe & control your door from afar with our Smart Garage Door Opener – no more worries about accidentally leaving your garage door open.
Is parking your SUV in the garage a challenge?   We provide free estimates for custom garage door conversions and our professionals handle EVERY detail.
Is your garage door in need of repair? We offer quick and efficient garage door repairs every day of the week. We understand that you week is chaotic and we will try to accommodate you!
Do you need a little help choosing a new garage door? Do not worry! We have a complete showroom that is equipped with photos, samples, and professional help! Our experts will work with you until we understand exactly what you are looking for. We understand that each customer has a budget and a specific style preference. We promise that we can work with you no matter what!
Our garage door professionals will carefully evaluate your home to determine the best garage door for your lifestyle. We'll take into consideration:
Style and color of your home and landscape
Frequency of use
Insulation needs
Security requirements
Our team of residential door experts are dedicated to serving our customers with excellence and integrity.  There are many garage door companies in New Jersey.  We understand that your garage door may breakdown at the most inopportune times. TGS Garages & Doors offers unparalleled 24/7 emergency garage door repairs. Our experiences and certified technicians can tackle any garage door problem that you may have, day or night! No wonder TGS Garages & Doors is a Top Rated Local Business in New Jersey!
Free Written Estimates
Fast Reliable Repairs
Same Day Opener Installation