Residential Garage Door Repair in Avenel, New Jersey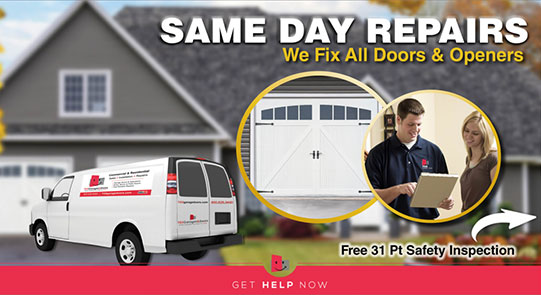 What We Do
The certified garage door technicians at TGS Garages & Doors offer residential garage door repairs for the door and the garage door opener. Don't get stuck with a broken garage door spring. We offer 24 hour garage door repairs, because we understand how important it is to access your garage. Give us a call for a free estimate on garage door opener repairs or 24 hour garage door repairs.
Should you use your garage door and find it grinding, not raising or lowering or bouncing, call us immediately. There could be an issue that could cause an accident or property damage. Our garage door experts are ready the majority of residential garage door repairs on the spot.
We are also available to help with regular maintenance. Keep your garage door working well and extend the life and use you get from it. TGS technicians can help, just give us a call to schedule maintenance.
Why You Should Service Your Garage Door
Maintaining your garage door is one expense that is well worth the money. Our certified technicians will come in and do a 31-point inspection, checking all the critical parts of the door. We will grease rails and sprockets, rewind torsion springs, lubricate all the assembly on the door and more. Our maintenance calls include checking to make sure there aren't any garage door opener repairs that need to be made. We want you to be able to know your garage door will serve you well.
If we notice anything that is out of place or that needs to be replaced, we'll notify you and give you an estimate for how much it would be to fix.
All of our work is guaranteed and we offer warranties to help you save on parts and service.