Garage Door Service & Repair in Beverly, New Jersey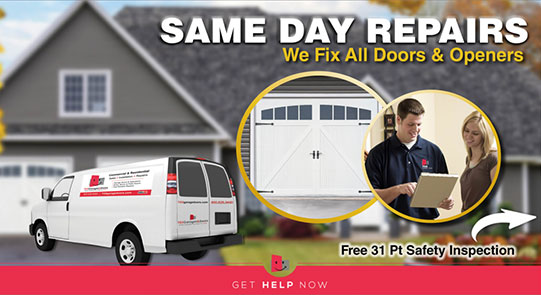 What We Do
TGS Garages & Doors is a company that has devoted years to the repair and service of garage doors within the Beverly, NJ area. We offer garage door services that range from garage door opener repair to garage door spring repair. We aim to make the lives, and the repairs of our customers much easier. We have the experience and the know-how to repair or service any residential garage door in a quick and efficient manner.
TGS Garages & Doors also offers garage door replacements for the garage door that has reached the end of it's lifespan. Our company will help your home increase its functionality and value. Our professionals can help you choose the garage door that is right for your home and price range by leading you through our huge showroom. We have hundreds of garage doors, all of the major styles, and every colors to replace your worn out garage door.
Why You Should Service Your Garage Door
The garage door is the largest and most used door of any home. On average it is opened and closed two times every day. This number increases dramatically for homes that have two or more cars parked within the garage. With such a high volume of use it is only a matter of time before a garage door or any of its components fails. A garage door that functions correctly and looks fantastic will also add value to your home.
Garage door repair and services can be difficult, time consuming, and dangerous for those who do not have experience with all of the components. The torsion springs of a garage door are one of the most dangerous components of a garage door and should only be repaired by a professional. Garage door spring repair requires specialized tools and training that the normal population does not possess. When a garage breaks down, it can ruin the entire day. TGS Garages & Doors offers fast and reliable service to the residents of Beverly, NJ. You will also be happy to know that we offer 24 Hour emergency repair services for individuals that do hold conventional work hours!