Residential Garage Services in Birmingham, New Jersey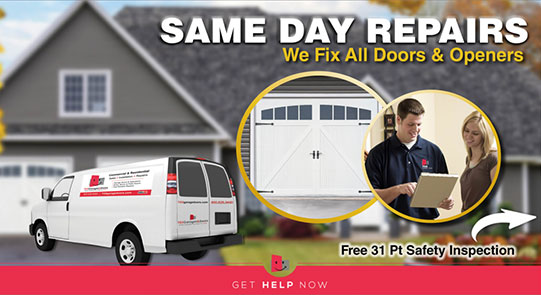 What We Do
TGS Garages & Door is a professional garage door company that has been serving Birmingham, NJ for years. We offer residential services and repair that range from garage door replacement to garage door opener repair. We know that when a garage door breaks or malfunctions, it can ruin the rest of the day. Our professionals will repair damage and ensure that your garage door is in tip-top shape before we leave. TGS Garages & Doors also offers unbeatable prices and service on brand new garage doors. Our huge showroom has a wide variety of styles, colors, and door sizes that will fit any budget.
For those off-hour emergencies, TGS Garages & Doors offers the residents of Birmingham 24 hour emergency services. We want to make sure that we help decrease stress and increase the security of your garage.
Why You Should Service Your Garage Door
Regular garage door service will ensure that your garage door functions properly for years. As the largest and most used door of any home, problems will arise that will need professional service or repair. Ensuring that your garage door functions properly and looks fantastic will also boost the aesthetic value and monetary value of a home.
Hiring a professional garage door service to repair, service, or replace your garage door will also cut down on injuries. When a residential garage door is malfunctioning, any number of things can cause bodily hard. When the door will not stay in the "up" position, it may unexpectedly fall or come off of the tracks. Garages door are heavy and will cause an injury if they fall. Also, garage door spring repair is incredibly complicated and needs specialized tools and knowledge. Torsion springs are one of the most dangerous components of a garage door and should only be replaced by a professional.