Garage Door Company in Bordentown, New Jersey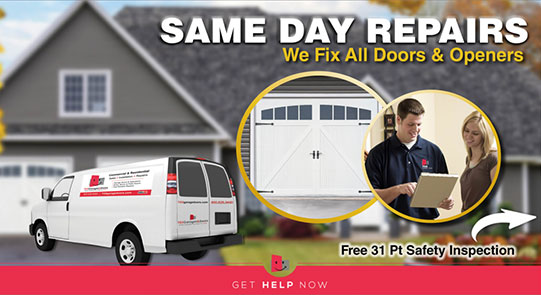 What We Do
TGS Garages & Doors offers unparalleled garage door service and repair in the Bordentown, New Jersey area. As a company, we pride ourselves on giving our customers the highest quality garage door repair and services that range from; garage door opener repair or replacement to garage door spring repair or replacement. Our professionals have years of experience and expertise within the field and pass on the excellence to their customers.
Aside from garage door services and repair, we offer garage door replacements that will fit any style and budget. When it is time to upgrade the style or the functionality of your home, call the experts at TGS Garages & Doors. We can help every customer within Bordentown, NJ find the perfect garage door for their home. Our huge showroom gives our professionals the ability to walk customers through to preview each style, size, and color.
Why You Should Service Your Garage Door
Regular garage door service is necessary to keep your garage door in tip-top shape. As with any other portion of your home, it will look better and function better with regular maintenance. The garage door is typically the largest and most used door of any home. As such, it will break down or need service, it is just a matter of when. Such a large moving part of the home requires professional repair and services.
TGS Garages & Doors offers fast, efficient, and professional services to every resident of Bordentown. We want our customers to understand that while DIY projects tend to be cheaper, the garage door posses some potential threats. As a large door, it can be quite heavy, and when the door is malfunctioning, it may not stay up when necessary. The torsion springs are also responsible for bodily harm if not handled in the proper manner.
Instead of spending hours trying to fix a problem with the garage door, call the professionals. We even offer 24 hour emergency services to ensure the safety of our customers and their belongings. From installation to repair, TGS Garages & Doors can help with your garage door!