Garage Door Service & Repair in Burlington, New Jersey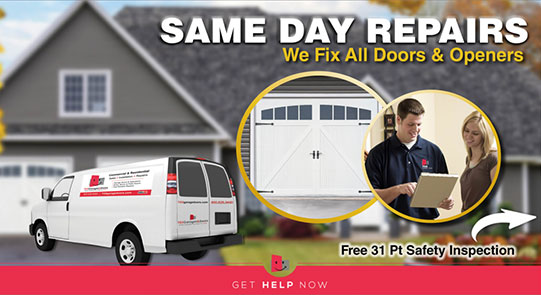 What We Do
TGS Garages & Doors offers residential garage door service to the residents of Burlington, NJ! Any time a garage door breaks down or malfunctions it will take a professional to diagnose the source of the problem. TGS Garages & Doors will take care of anything from automatic garage door opener repair to complete installation of a new garage door. Our technicians will come to the home of clients to diagnose the problem and repair it on the spot.
TGS Garages & Doors can help with (but not limited to) the below services:
Maintaining, servicing or replacing broken springs, sensors, cables, locks, and pulleys
Fixing stuck doors
Replacing hardware
Replacing door panels
Repairing or replacing bent, rusted, or misaligned tracks
Installing new garages doors
Repairing malfunctioning garages doors
Why You Should Service Your Garage Door
The garage door is utilized by more than 70% of homeowners as the primary entrance into a home. The daily wear and tear on the garage door will wind up wearing it down. The garage door also adds value to a home. Keeping up with maintenance will ensure that the garage door will receive the proper return on investment and will not drive down the value of a home. Regular garage door service will ensure that your garage door will run smoothly for years!
Regular garage door maintenance and service will also ensure that garage door spring repair is completed by professionals. Torsion springs can be incredibly dangerous to those who try to replace them without the proper experience or know-how. Every year a few homeowners are injured by torsion springs that needed professional replacement.