Garage Door Company in Chesterfield, New Jersey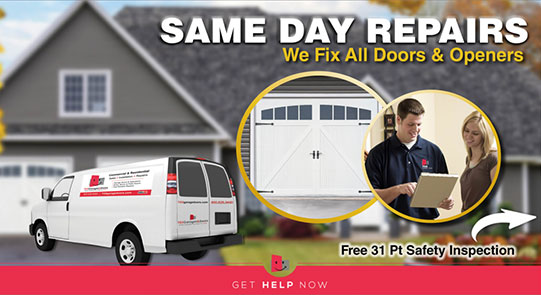 What We Do
TGS Garages & Doors offers full service garage door service and maintenance. We understand that
garages doors can break down at the most inopportune times. We are a garage door company that will help make your life easier. Many people do not have the knowledge or skill set that is necessary to repair or maintain their garages doors in an effective manner. We even offer 24 hour emergency services since we know that not all people hold the same schedules!
TGS Garages & Doors not only repairs and maintains garages doors in Chesterfield, we can help you find a new one! Often times people have a hard time choosing the right garage door to fit a specific style and budget. With our professional (and mobile) showroom, we will bring the choices to our customers. Our installation experts also work 7 days a week to accommodate everyone's schedule!
Why You Should Service Your Garage Door
Servicing a garage door is highly important. These doors are the largest moving aspect of any home. A garage door also offers access into a home that is utilized more than a front door! When an automatic door incurs such avid use, it is bound to break down or need professional maintenance. Keeping a garage door from breaking down will decrease stress to any homeowner!
Garage door spring repair and garage door opener repair are two of the most common repair jobs that TGS Garages & Doors handle. This is due to the complexity or danger factor with each system. Garage door springs are the most dangerous aspect of a garage door and should only be handled by the professionals. Garage door professionals will also be able to fix or completely replace an automatic garage door opener when malfunctions occur.
With our help you can stress less and leave all of the repair and maintenance to the professionals!