Garage Door Service & Repair in Columbus, New Jersey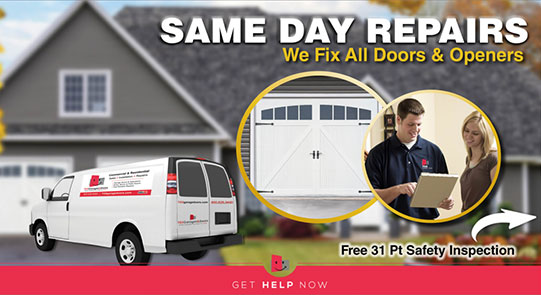 What We Do
TGS Garages & Doors offers superior garage door service and maintenance to the residents of Columbus, New Jersey. We are experts in our field and want to ensure our customers that they will receive the best prices, the most professional service, and the best customer service possible. We handle all sorts of garage door service needs and are even available to our customers 24 hours a day.
Aside from superb service and maintenance, we provide new garage door installation as well! Our garage door professionals will bring a showroom to the home of our customers. We can help you match a style of garage door and a budget. Your new garage door can also be installed any day of the week to ensure the safety of your home and belongings!
Why You Should Service Your Garage Door
Servicing a garage door is one of the smartest things that a homeowner can do. For a few dollars a garage door expert from TGS Garages & Doors will come to your home to inspect and maintain your garage door. Small repairs can be completed on site, and for a very reasonable price. Homeowners may not even know that their garage door needs to be repaired until a professional is on site or it breaks down completely!
Two of the most common problems have to do with the torsion springs and the automatic garage door opener. Garage door spring repair can be quite dangerous for the average homeowner. These torsion springs are tightly wound and can cause injuries if not repaired properly. A complete automatic garage door opener repair can take hours for a homeowner but very little time for a professional. TGS Garages & Doors will also ensure that everything is installed and working properly before we head out. Let us help you take the stress out of your garage door issues!