Garage Door Services in Cookstown, New Jersey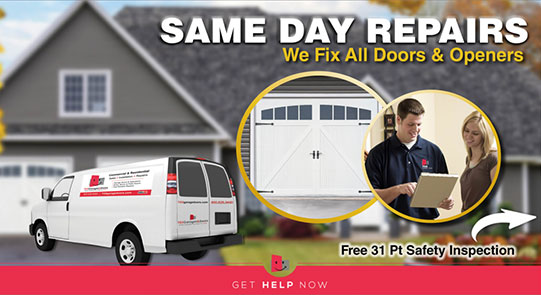 What We Do
TGS Garages & Doors offers unparalleled residential garage door service to the residents of Cookstown, New Jersey. We offer customers repair and maintenance services that cover the entire garage door and its components. We understand that garage door mishaps can happen at any time during the day or night. Due to this, we offer 24 hour emergency garage door services to help the residents of Cookstown stress less. All of our services are backed by an amazing, risk-free guarantee.
TGS Garages & Doors will also help customers find a new garage door when they need to replace their current door. We have samples, pictures, and a professional to help each customer choose the exact garage door that will fit their needs and budget. Also, you won't have to worry because our garage door installation experts can schedule an appointment for any day of the week so you will never be without a functional garage door!
Why You Should Service Your Garage Door
Foregoing regular maintenance and services for residential garages doors can put your garage door at risk of breaking down. Most of the time a garage door is the largest moving aspect of any home. It is also the door that most Americans use as their entry door. With this amount of use, it is bound to need regular maintenance or repairs.
TGS Garages & Doors takes care of many different maintenance and repair issues around Cookstown, but none are as common as garage door opener repair or garage door spring repair. These can be two of the most complicated repairs that are necessary for residential garage doors. The automatic garage door opener is difficult to repair or install a new one in the case of mechanical failure. The professionals at TGS Garages & Doors should be brought in to complete this repair. Also, no homeowner should try to fix the torsion springs of their garage doors. This component of a garage door is one of the most dangerous aspects and should only be repaired by professionals.