Garage Door Service East Brunswick, New Jersey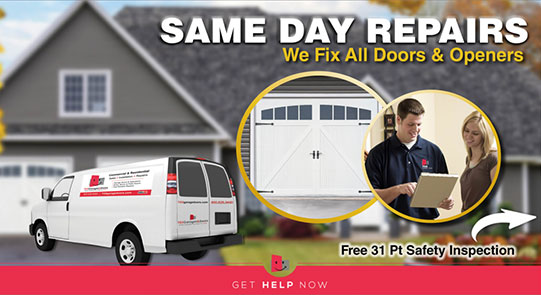 What We Do
Provide your home with security, beauty and add value to your home with garage doors and garage door openers from TGS Garages & Doors. Garage doors from TGS are top of the line products, made to last and look beautiful. Choose the door that fits your lifestyle and the look of your home by speaking to one of our garage door technicians. We have many designs to choose from and we offer doors with improved insulation so you can keep your garage at a good temperature.
If you need your garage door serviced or repaired, contact our technicians 24 hours a day for any type of repair. We have people available to come and help. If you need a residential garage door installation for your home in East Brunswick, we are your company.
Why You Should Service Your Garage Door
Garage door service is needed to keep your garage door opening and closing well. TGS Garages & Doors offer garage door repairs 24 hours a day, because we understand how important your garage door is to you and your household. Although we don't want to be doing a regular servicing at midnight, we can come and make any repairs for you then, just call our phone number, we have technicians available 24 hours a day. To lessen the number of garage door repairs you have, contact us to schedule regular service appointments. We will do an 18-point check, tighten bolts and clean the tracks as part of our service appointment.
Garage door opener repairs are a necessity during their lifetime. There are many moving parts that can easily wear out when it's used on a daily basis. Our garage door technicians are experts at troubleshooting what garage door opener repairs will get your garage door working again, so don't hesitate to contact us check out any issues with your garage door openers.