Residential Garage Door Installation in Edison, New Jersey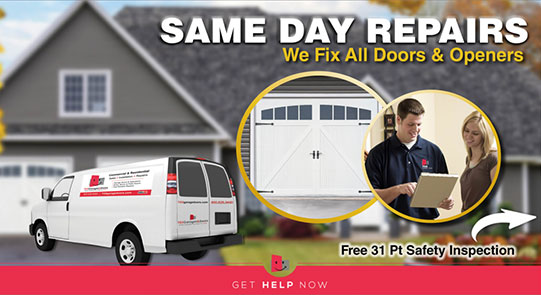 What We Do
Know your garage door will work when you need it to with residential garage door installation and 24 hour garage door repair from TGS Garages & Doors. We take pride in our excellent service and our top customer service. Because we know having your garage doors working when you push the button, we offer 24 hour garage door repair service. This means our technicians are available when you need us to come and fix your garage doors, not to just answer the phone and schedule something for the next day. We also offer maintenance to limit the times your garage door or your garage door opener needs repairs. Don't hesitate, give us a call!
We Provide Expert Maintenance
TGS Garages and Doors provides excellent Edison overhead door maintenance to help prevent costly repairs and the frustrations that come from a garage door that refuses to open or close. When your Edison garage door is stuck open, this presents a serious security issue and leaves the contents of your property vulnerable to theft. On the other hand, if your Edison garage doors for your business are stuck closed, your fleet simply cannot leave, and this can have a negative impact on your ability to do business.
We are the premier providers of Edison overhead doors maintenance. Our full inspections cover every slat, every moving part, every nut, and every bolt to help prevent frustrations like these from occurring in the first place. Contact us today to learn more about our inspections or to schedule yours right away.
Why You Should Service Your Garage Door
Despite most manufacture warranties covering the first three years of life for a residential garage door installation, most garage doors will last 20 years or more. However, many of the parts can wear out and need replacement or repair before that 20 years is up.
We want to see you get the most life out of your garage door, therefore, we encourage you to service your garage door regularly. This means checking parts to see if they need to be replaced, making garage door opener repairs or replacing it if it needs, and rewinding the torsion springs so they last longer without breaking. Callus to help you with your garage door maintenance. Our technicians offer a comprehensive garage door inspection, cleaning and lubrication to maximize the life of your garage door and minimize the number of garage door repairs.