Garage Door Repair Services in Florence, New Jersey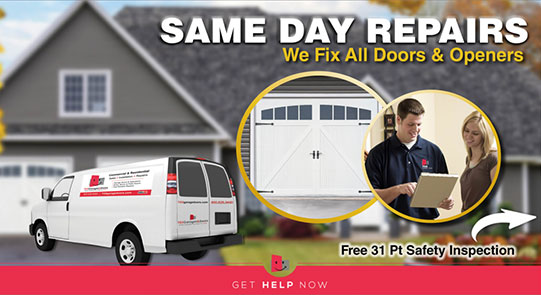 What We Do
TGS Garages & Doors offers customers throughout Florence, NJ professional garage door service and repairs. We are here to help homeowners keep their possessions within the garage safe from prying eyes. We offer fantastic maintenance and repairs for those "oops" moments in life. We also offer 24 hour emergency repair because we know that not every resident of Florence, New Jersey works the normal 9-5.
No matter what repair or maintenance services that are needed, TGS Garages & Doors can handle it! From garage door opener repair to garage door spring repair, we can do it all! We will even help our customers pick out a brand new garage door that will match the style of their home. At TGS Garages & Doors we will bring samples, pictures, and information to our customers at their home to make a new garage door choice extremely simple. With our 7 day work week, a new garage door, repairs, or maintenance can be made on your off-day!
Why You Should Service Your Garage Door
The garage door is typically the largest moving component of any home. It is also one of the most visible aspects of any home. As such, regularly service and maintenance are necessary to keep garage doors functioning properly. When homeowners utilize their garages doors on a daily basis, any malfunction or breakdown can cause a huge disruption of everyday life. Also, when a garage door is on it's last legs, it can bring down the monetary and aesthetic value of a home. This is where TGS Garages & Doors comes in! Our experts have tons of experience within this field and can help keep garages doors functioning and looking like new for years!