Residential Garage Door Repair in Fords, New Jersey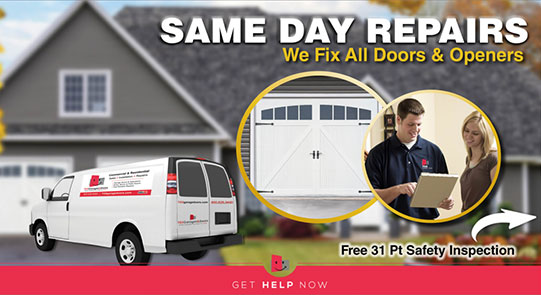 What We Do
A garage door isn't a part of the house many people spend time thinking about. It works and does its job of keeping the house secure, providing a covered place to keep belongings and vehicles out of the weather. Garage doors also round out the look of your home and can contribute to the curb appeal. When it doesn't work properly, it can be a huge inconvenience for you and your household.
TGS Garages & Doors provides residential garage door repairs to homes in the Fords, NJ area. We are happy to come out and make minor repairs, maintenance, or installation of a new garage door. We have a large selection of garage doors in different styles that can add to the look of your home. Our garage door professionals can help you find the right one depending on your lifestyle and home architecture and colors.
For residential garage door repairs and installations, call us at TGS Garages & Doors.
Why You Should Service Your Garage Door
Keeping your garage door and opener working well for the lifetime of the door takes regular maintenance. While your garage door is being used, it may not seem like anything changes, but there are parts that will need to be maintained to optimize their function and lifetime. Your garage door's springs, for instance, will get stretched out of shape and can break, causing it to be impossible to open the door fully. One of our maintenance services is to rewind the torsion spring to reduce the pressure and help them last longer.
Call TGS 24 hours a day for emergency garage door and spring repair.