Emergency Garage Door Repair in Freehold, New Jersey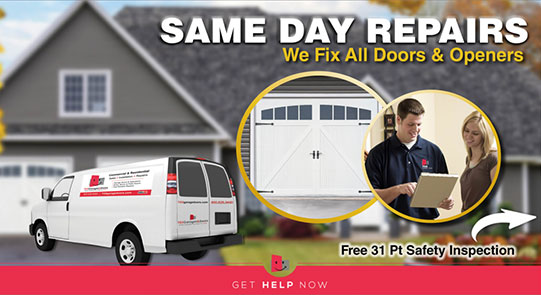 What We Do
Looking for a company to do an emergency garage door repair on your home in Freehold, NJ? TGS Garages & Doors offers emergency garage door repairs, maintenance and installation 24/7 without an extra charge. We understand how important having a functioning garage door is and we want to help you keep it working well. It doesn't matter if it is a garage door that goes off the rails, a door that won't open/close or a garage door spring that needs repair, we can repair your garage door in a pinch so you know your home and belongings in your garage will be safe.
We at TGS, are also committed to helping you keep your garage door working properly so you can avoid some of the emergency situations that happen. Call us for regular garage door maintenance and we can help your garage door open and close without a hitch. Need a new garage door opener? We can do that for you too!
Why You Should Service Your Garage Door
Getting regular service for your garage doors may seem silly. What about when it won't open or close? Many of the garage door issues can be avoided with regular garage door maintenance. Having a professional garage door technician come and clean the tracks, check for loose bolts and more can help you avoid having accidents with your garage door.
Garage doors, although fairly simple mechanical devices, require balance and alignment. When it gets unbalanced or misaligned problems can happen, even as damaging as bending the rails or scratching the door. Call us at TGS Garages & Doors to schedule your garage door maintenance and avoid having to call us for emergency garage door repair at your Freehold home. 800-644-5207