Garage Door Maintenance And Repairs In Colts Neck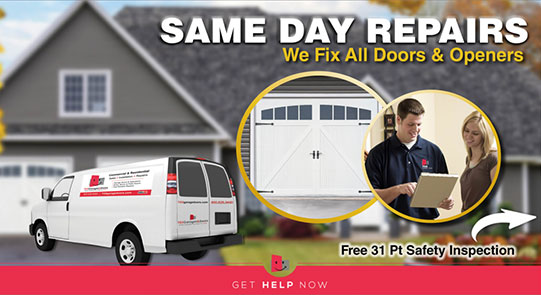 Quality Garage Door Services For Colts Neck Residents
TGS Garages & Doors provide top-notch garage door repairs and more to Monmouth County. For 20 years, our licensed technicians have diligently worked to optimize how an overhead door company should operate. From safety inspections to panel replacements and more, our team is here to provide optimal solutions to any of your garage door issues.
Maintenance for Long-Term Performance
One of the best ways to keep your garage door opener running smoothly is to perform regular maintenance to keep everything on track (pun half-intended). Putting in the effort to take care of the numerous components of your overhead door assembly can save you big in the long run when considering repairs and replacement. When you hire TGS for all of your overhead door maintenance needs, you can breathe easy knowing that the best care is being invested:
31-point safety inspection to minimize unit malfunctions and hazards.
Connections and bolts inspected and tightened.
Weather sealing checked and repaired when needed.
Opener adjustments to optimize system operations.
Wiring and circuit boards inspected to ensure safe, secure connections.
Rails and sprockets greased to reduce friction and expand equipment longevity.
Garage door balancing to keep everything on the level.
Rewinding of torsion springs to promote operational efficiency.
Full door assembly lubrication for equipment protection and smoother operations.
We will be sure to pay close attention to every aspect of your overhead door system to make sure that no detail is missed. If we find a larger problem that falls outside the scope of our maintenance procedures, we'll develop a service proposal and let you know right away.
---
TGS Garages & Doors is available 24/7 for emergency garage door repairs in Colts Neck. If you are in need of garage door services of any kind, be sure to contact our overhead door company today!