Garage Door Repair in Wall Township, New Jersey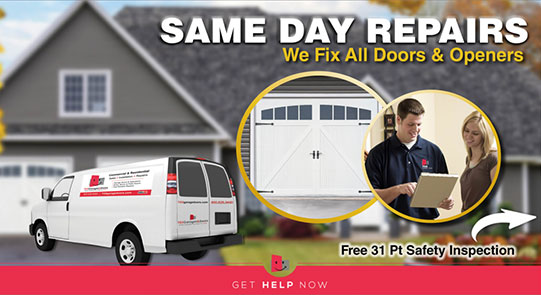 What We Do
Entry door and garage door installation, repair and maintenance is what we do at TGS Garages & Doors. The garage doors we install are the most reputable in the industry. The beautiful and high-quality garage doors will give your home great curb appeal and keep your home safe and secure. Don't worry about having issues with your garage door. TGS offers emergency garage door service 24 hours a day. Our technicians are happy to come and make repairs any time of the day or night to ensure your home or business is protected and safe.
All of our work is covered by a risk-free guarantee. Our products, on-time services, workmanship and prices are all guaranteed so you know you'll get the best with TGS. Purchase a TGS Garages & Doors warranty and know that you'll have your garage door parts & labor with deductibles for as low as $19.95. Contact us at TGS for more information about garage door repairs or new garage door installation. TGS Garages & Doors is the garage door company for you.
Why You Should Service Your Garage Door
Have your garage door and opener serviced regularly to prolong the life of your garage door. During the service visits for regular maintenance, we do an 18-point inspection, tighten any loose bolts, check the weather stripping and repair any that has worn, grease the rails and sprockets and much more. Our certified, licensed, insured and bonded technicians will come out and help your garage door function it's best. Contact us at TGS today to schedule a repair, installation or maintenance for your garage door.