Residential Garage Door Installation in Hazlet, New Jersey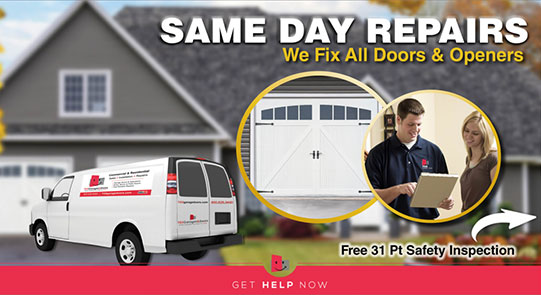 What We Do
Residential garage door repair, installation and maintenance services in Hazlet, New Jersey.  We pride ourselves on providing great customer service and guaranteed work that lasts so you can trust.
We have a range of high-quality Classic Raised Panel, Carriage, Recessed Panel, Flush Panel, Modern, Custom Wood and Coastal Style garage doors. We offer a large selection of openers and garage door operators to make opening/closing your doors easy and convenient.
Our offering of new garage doors are from the most reputable companies ensuring your new door will look and function correctly for years to come on your Hazlet home. We have many different styles of doors for you to choose from, allowing us to work together to find a perfect fit to your home's design, colors, landscaping, and frequency of use.
Why You Should Service Your Garage Door
Often time a garage door is one of the most frequently used entry points of a home. Garage doors experience wear and tear from the repetitive use. Garage doors can get damaged, off track or unbalanced from day-to-day usage and changes in the weather. They need to be maintained and restored to the proper position or else it can cause the garage door to stop functioning properly. We will come in and service your garage door, do an 18-point inspection and make any repairs needed to your residential garage door. Your garage door is an investment and we want to help you protect it allowing it to last as long as possible.
Call us at TGS Garages & Doors to schedule an appointment to service your garage door (800-644-5207). We also offer emergency garage door repair and we have technicians available 24 hours a day so you know your belongings will be kept safe. Give us a call today!