Garage Door Maintenance in Holmdel, New Jersey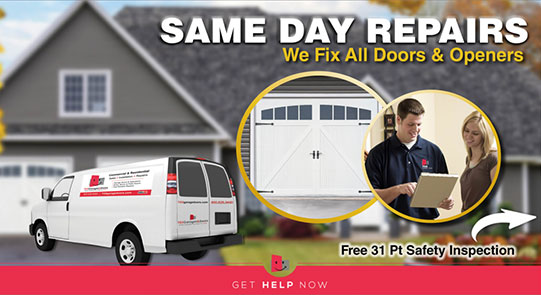 What We Do
At TGS Garages & Doors, we specialize in garage door maintenance, garage door opener repair and residential garage door installation. Our certified technicians are licensed, bonded and insured and we offer top quality customer service. We offer emergency repairs and service, with a technician ready to help at any time of the day or night.
Our products and services are guaranteed with top of the line quality garage doors that will increase the curb appeal of your home with modern clean lines or a carriage style door with elegance. All of our doors are durable and we offer insulated doors if you prefer to keep extreme temperatures out of your garage and home.
Why You Should Service Your Garage Door
Servicing your garage door can reduce the number of issues you have with its function as it ages. Most garage doors are rated to last 15 to 20 years depending on the amount of use and how well it is maintained.
The parts on the garage door will wear with use and age, for example, the spring may not last as long as the door and the hardware on the door. However, if you have regular maintenance done on your garage door, your technician will be able to see if the garage door spring needs to be serviced or replaced before it stops working or breaks. Keep in mind, when a garage door spring breaks, it can cause injury and property damage.
Contact us at TGS Garages & Doors to schedule a maintenance service visit or to get a quote.