Garage Door Service in Howell, New Jersey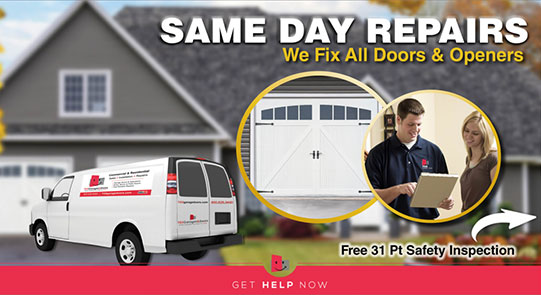 What We Do
At TGS Garage & Doors, we are passionate about making sure you get great customer service while you have your garage door serviced. We will proudly come and do regular maintenance on your garage door, repair your garage door opener, install a residential or commercial garage door. We are New Jersey's Top Rated Local® Garages and Doors specialist. Our services include, but are not limited to:
Commercial & Residential Garage Door Installation
Fixing Bent, Rusted or Misaligned tracks
Regular Garage Door Maintenance
Garage Doors that Don't Open or Close
Installing and Repairing Garage Door Openers
Fixing Damaged Garage Doors
Contact us if you need any of these services for your commercial or residential garage doors. You can get a free estimate on your garage door service or repair by filling out the form on the right of this page.
Maintenance is Critical for Howell Garage Doors
Garage doors can stop working or moving properly at any time and for just about any reason, but here at TGS Garages and Doors, we provide regular maintenance to help prevent those reasons before they happen. Worn parts, lack of lubrication, and even misalignment can cause hundreds if not thousands of dollars in damage to a Howell door. Fortunately, our complete and thorough inspection was designed to catch critical issues and repair them early on. We are the premier Howell door company, so call us today to schedule your inspection and maintenance.
Why You Should Service Your Garage Door
Your garage door is just like any other part of your home and it will need to be serviced. Because it is a mechanical contraption and needs regular maintenance. TGS Garages & Doors offers regular maintenance to keep your garage door from going off the rails. This regular maintenance will help it last longer too.
When you have a garage door opener on your garage door, there will be times the garage door opener needs to be repaired. Parts break and wear down over time. TGS offers a warranty to help you cover the cost of garage door repairs. Contact us for more information and to purchase a warranty. If you require emergency garage door service and repair, let us know. We offer 24/7 emergency garage door installation and repair, because we know you need your garage door to function well. Call us now at 1-800-644-5207.