Garage Door Service in Iselin, New Jersey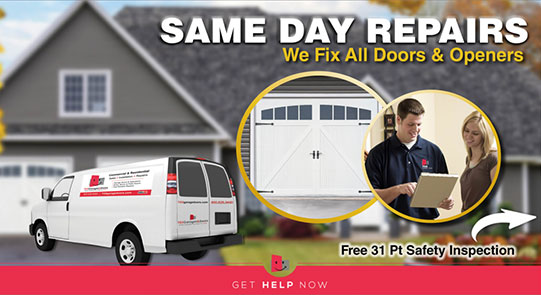 What We Do
At TGS Garages & Doors, we pride ourselves on our high-quality garage door service and customer service. Our technicians and garage door specialists are here to help you with any garage door service your Iselin, NJ home needs. Need to replace an existing garage door opener? Our technicians perform garage door opener installations. If your garage door opener only needs repairs, we can do an inspection to evaluate if you should repair instead of replacing your existing garage door opener.
Our team is also great at regular maintenance for the whole garage door mechanism. If you need emergency repairs on your garage door or the opener, we are available for calls 24 hours a day, 7 days a week. If your garage door malfunctions or there is an accident, call and we'll get it straightened out any time, day or night.
Why You Should Service Your Garage Door
Getting regular service on your garage door can help your garage door and all its parts last longer. At TGS Garages & Doors, we do a 31-point safety inspection, tighten bolts and connections, adjust opener force and limits, balance the door, lubricate the full assembly, rewind torsion springs, and more for our routine maintenance calls.
On our maintenance calls, you can rest easy knowing that if we find a larger issue during the service, we'll let you know about it and present an estimate for the cost of the repairs so you don't have to be caught with emergency garage door repairs needing to be done.
All of our service is risk-free and covered by a money-back guarantee.