Garage Door Service in Jackson, New Jersey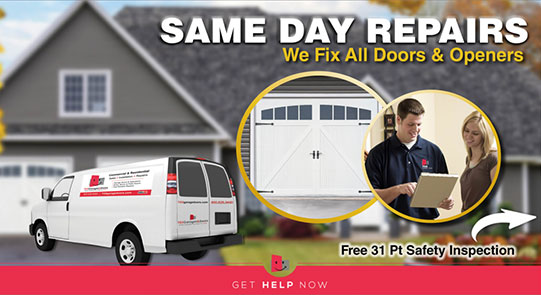 What We Do
At TGS Garages & Doors, we help add value and beauty to your home. By changing out the exterior doors on your home, you not only help the appearance of the home with updated doors, but they add to the energy efficiency, security and property value of your home. In addition to the security of having a new garage door, you can have a new garage door opener installation performed while the door is installed. We have many options for garage door openers and one will surely fit your needs and your lifestyle.
Our garage door technicians are well trained so you have quality service that is prompt, efficient and reliable. Technicians from TGS offer clean, kind and quick customer relations and garage door service so you don't have to hang around for too long.
Why You Should Service Your Garage Door
After you have your garage door installed, repaired or serviced, know the work performed is guaranteed. We do recommend you have the garage door and garage door opener serviced regularly to help it run smoothly and last as long as possible. WE have technicians available 24 hours a day, 7 days a week to help with installations, repairs and service. Simply call 800-644-5207.
Schedule appointments by calling us or contacting us online for regular garage door maintenance. We offer an 18-point inspection, tightening of bolts, cleaning and greasing of the rails and much more so you can depend on your garage door to open and close when you need it to.