Garage Door Services in Jobstown, New Jersey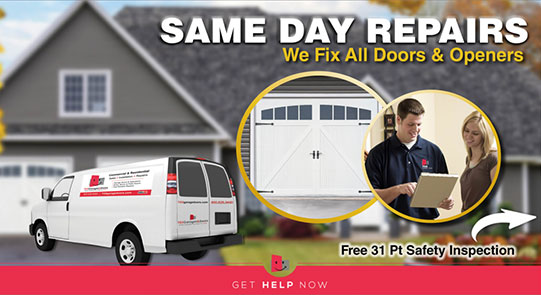 What We Do
TGS Garages & Doors is much more than a garage door repair service. We offer the residents of Jobstown, New Jersey the best in garage door service, repair, and replacement! We are are your total garage experts. Our company will help you protect your family and possessions with same day or emergency maintenance, repair, and replacement services. So when your garage door or any of its components stop working or break down, give us a call to lend you a hand!
TGS Garages & Doors has been serving the greater New Jersey area for years! We understand that not everyone has the time or the expertise that is necessary to repair or maintain the largest moving door in their home. In order to keep our customers happy, healthy, and safe, we will be at your house in a timely manner. We will even fully replace a broken or old garage door when you home is in need of an upgrade! All you have to do is contact our agents and we'll help you find a garage door that fits the overall style of the home without breaking the bank!
Why You Should Service Your Garage Door
The garage door, as the largest moving door of your home, should be maintained throughout the year. When many people utilize the garage multiple times per day, it is bound to break down or require maintenance. The residents of Jobstown, New Jersey may be rugged enough to deal with the temperature fluctuations and different weather patterns but the garage door may be another story! Often times a garage door will break down due to weather, and when the torsion springs break, a professional should be called in. Garage door spring repair should be left to the professionals since springs are incredibly dangerous. The weather can also affect the automatic garage door opener. When this device breaks, good luck getting the door open without adding a little elbow grease. TGS Garages & Doors even offers quick and easy garage door opener repair services!
Anything that plagues the normal function of your garage door can finally be handled in the most professional manner possible. Call TGS Garages & Doors Now for a FREE WRITTEN ESTIMATE at
(800) 644-5207. We look forward to getting your garage door up and running!