Garage Door Repair in Long Branch, New Jersey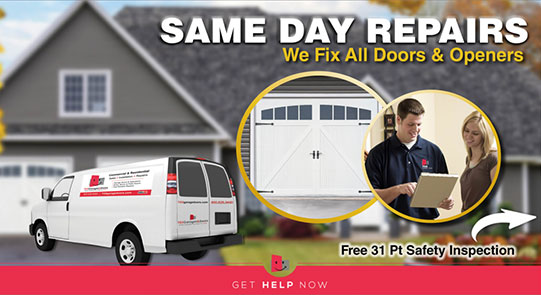 What We Do
TGS Garages & Doors specializes in installing and repairing entry door, as well as residential and garage door repairs, maintenance and installation. In addition to regular maintenance, we also offer emergency garage door repair 24/7, at no additional cost to you. Want to increase the curb appeal of your home? Add a new front entry door or a garage door from our collection of garage doors.
Contact us for a free estimate on any work you need on your entry doors or garage doors or openers. We also offers price match guarantee. Talk to our staff to find out more information.
Why You Should Service Your Garage Door
Having your home and business garage doors serviced on a regular basis should be a normal occurrence for keeping them in the best working shape possible. Our certified technicians will come into your home and do an 18-point inspection on your garage doors to see if there are any glaring issues that could cause undue wear and tear on your garage doors over time. We will also check for broken springs, sensors, and pulleys, overhaul hardware if needed, replace panels or sections of the door, identify and repair tracks that are out of shape, replace damaged doors from accidents and collisions. We can even check and see what is causing your door to be bouncy, squeaky or scrape when opening and closing.
Contact us at TGS Garages & Doors for your residential or garage door repair and maintenance. We're here to help!