Garage Door Service in Lumberton, New Jersey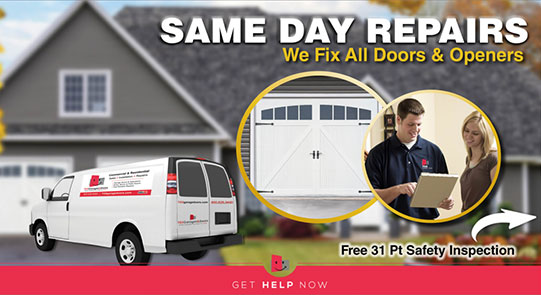 What We Do
TGS Garages & Doors is a full service garage door service and repair company in New Jersey. We offer the residents of Lumberton, NJ excellent 24/7 repair, maintenance, and replacement of residential garages doors. We understand that garage doors break down and we want to be the company that jumps the minute you need help. We'll help ensure that your home and your possessions stay safe by ensuring that our garage door repair specialists will arrive at your home in an efficient manner.
TGS Garages & Doors offers maintenance and repair services that encompass everything that could possibly go wrong with the largest door of your home. We can even replace a garage door if it breaks (sometimes due to human error) or becomes too old and ugly to add aesthetic value to your home. Has your door refused to open or close? It might be the automatic garage door opener or a malfunction of the torsion springs. When there is a problem with the torsion springs, call in the professionals for garage door spring repair to avoid injury! Either way, a professional from TGS Garages & Doors can be at your door in no time!
Why You Should Service Your Garage Door
The garage door is the largest moving door of any home. With excess use, it is not a matter of if it will break down, but a matter of when. TGS Garages & Doors suggests that every homeowner should have their garage door serviced at least once per year. This can cut down on bigger problems that will cost much more. Simple fixes such as garage door opener repair, can be completed quickly and without the hassle! Give TGS Garages & Doors a call to have your garage door serviced so that it functions like new!
Residents of Lumberton, call today for a FREE WRITTEN ESTIMATE at (800) 644-5207!