Garage Door Services in Manalapan, New Jersey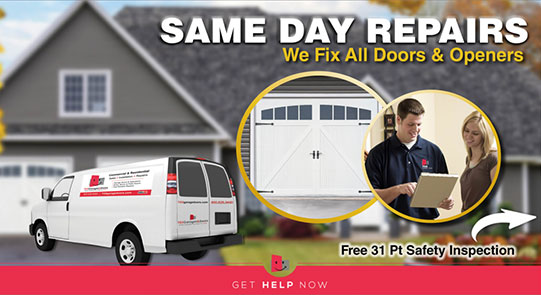 What We Do
Improve the safety and curb appeal of your home. At TGS Garages & Doors, we are New Jersey's Top Rated Local® Garage and Door technicians. We offer a full range of services for your garage door and installation and repairs of high-quality, beautiful entry doors, storm doors and patio doors. For the garage doors, we not only complete garage door replacements, but we also perform regular garage door maintenance and repairs and garage door opener repair and installation.
We not only service your home, but also businesses with commercial grade garage door installation, repair and maintenance. Contact us today for more information or to schedule your garage door service! We also offer free estimates for the work you need on your home or business.
Why You Should Service Your Garage Door
If you have a garage door giving you problems, call us at 1-800-644-5207 to schedule garage door maintenance. Our certified technicians offer fast reliable repairs, perform a free 18-point inspection, check for bent, rusted or misaligned tracks, door panels that may need to be replaced and anything else that needs to be repaired or cleaned for the best performance possible.
Help prolong the life of your garage door and its parts with regular maintenance and repairs to keep it in good working condition. We can help with emergency garage door opener repairs and repairs to the door. Simply, call our office and let us know what's happening. We don't charge extra for emergency garage door service even if it's after normal business hours.