Garage Door Repair in Maple Shade, New Jersey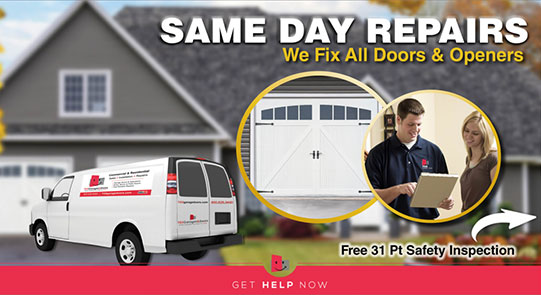 What We Do
Garage doors and their components will break down. Unfortunately this will happen to everyone at some point. Unless you have knowledge and working experience fixing garage doors and their components, it might be smart to call TGS Garages & Doors! We offer unparalleled garage door service and maintenance to the residents of Maple Shade, New Jersey! We know that some people are not able to safely and efficiently fix all of the problems that can arise with their garage door and this is why we offer 24/7 service! Small problems can cause big delays or massive amounts of stress. Calling on the professionals will mean that you can get on with normal life much more quickly! Our team of dedicated professionals will even come to your home for garage door opener repair! If we find a problem that necessitates replacement, you bet you'll have a new garage door opener in no time!
Aside from repair and maintenance services, TGS Garages & Doors can also help you find a brand new garage door! We know that a garage door must be functional and attractive to increase the aetheric and monetary value of a home! We offer the residents of Maple Shade help with picking out a new garage 7 days a week. Our quick and painless installation process will ensure that your garage door is perfect and that your valuables are secured behind your new garage door!
Why You Should Service Your Garage Door
Maintaining a garage door is much easier and cheaper than replacing worn out or damaged parts. The garage door is typically used as an access point to most homes and as such, it will get a lot of use! Excess use can lead to a breakdown. This is important to recognize because certain aspects of a garage door can be quite dangerous to fix without professional experience. For instance, garage door spring repair should always be completed by a professional to avoid serious injuries! When your garage door is grinding, bouncing, or refusing to raise or lower, TGS Garages & Doors can help. We will help troubleshoot small problems, and we can even repair larger ones.
When you are looking for a team to take a look at your garage door, or check all of the components, call TGS Garages & Door for a FREE WRITTEN ESTIMATE at (800) 644-5207!