Garage Door Installation in Marlboro, New Jersey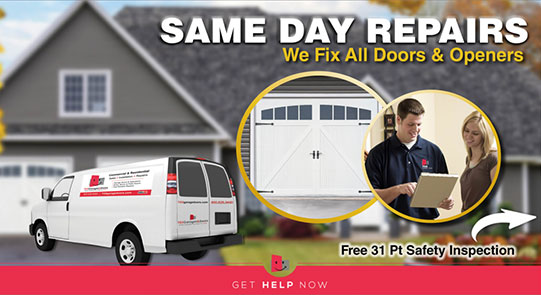 What We Do
Your Marlboro business or home has an old garage door in need of major repairs. It possibly even needs to be replaced. TGS Garages & Doors is here to help. We can either repair or do a whole residential or garage door installation with a new door to give you the peace of mind you need for your home or business. We can also help you out with garage door opener installation at the same time, so you don't have to lift the door manually.
After the door and opener are installed, call on us to do regular maintenance and the occasional repair for your garage door.
Why You Should Service Your Garage Door
You might wonder why your garage door would need regular maintenance. It just, like other mechanical devices get dirty, grimy and parts loosen up over time. If left unattended, loose parts can create undue wear and tear or even damage to the garage door. Worst case scenario, it can create an accident with injuries if left unfixed.
If your garage door has symptoms and it's obvious that it needs service, you will know what to tell the garage door technician. However, sometimes finding the points of weakness isn't easy and you may not even be aware there is an issue until you can't open the door or it falls off the rails. Our technicians go through a thorough 18-point inspection that will help them identify if a part of the garage door needs to be fixed or balanced to help it work properly.
Contact us at TGS for all your garage door services. We'll get your garage door fixed up quickly and effectively.