Garage Door Spring Repair in Medford, New Jersey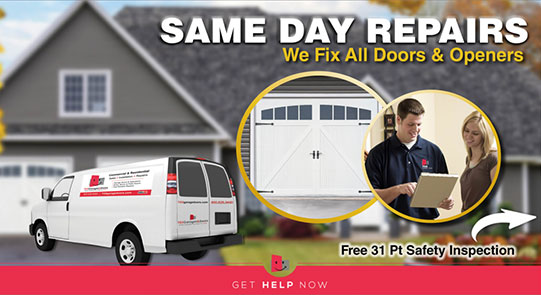 What We Do
TGS Garages & Doors is one of Medford, New Jersey's most trusted team of garage door service and repair professionals! We offer the residents of Medford unparalleled garage door services and we will even make a free service call with any repair service. Due to the fact that garage door malfunctions do not occur on a convenient timetable, we offer 24/7 services on all garage door components and automatic garage door openers! There are not many other companies that give customers this level of support.
Aside from the most professional garage door repair services, we offer amazing installation services as well! As the largest aspect of most homes, it is important that your garage door functions perfectly, and looks great! Unfortunately garage doors do have an expiration date, and when it time to upgrade, call on TGS Garages & Doors. Our professionals will even bring samples, pictures, and expertise right to your front door. With our help you will end up with a brand new garage door that fits the style of your home as well as your budget!
As we have said, the garage door is the largest door of your home. It also will get the most use as an entrance point. This demand and excess use of your garage door will inevitably cause malfunctions. With regular maintenance, garage door opener repair, and garage door spring repair, your garage door will function correctly for years! Foregoing regular maintenance on your garage door can lead to a decrease in function, full mechanical breakdown, or even a decrease in the resale value of your home. To avoid bigger problems, servicing a residential garage door is incredibly important.
TGS Garages & Doors is licensed, insured, and bonded within the state of New Jersey. We also have an excellent (A+) rating with the Better Business Bureau! Call TGS Garages & Door for a FREE WRITTEN ESTIMATE or to schedule an appointment at (800) 644-5207!