Residential Garage Door Repair in Monroe, New Jersey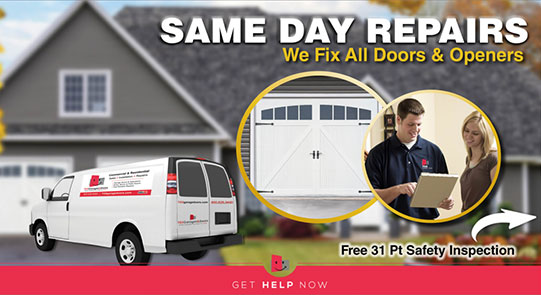 What We Do
Replacing your garage door doesn't have to wait until your garage door is showing its age. It can happen long before because of a desire to change the look of your home. Garage door designs have become more diverse and accessible to the masses. Instead of having the same cookie cutter garage door the rest of your neighbors have, choose a garage door that fits your home and your personal aesthetic (unless your homeowners association frowns upon it).
Another reason you might change your garage door is to increase your home's security. Some garage doors aren't secure, especially when they are aged and have a low-tech lock and no garage door opener. We offer state of the art garage doors and garage door openers to increase the security of your home.
You can contact us at TGS Garages & Doors to update the look of your home and make it more secure with a new residential garage door installation paired with a garage door opener installation. We provide more than installations, we also offer residential garage door repairs. We understand how important it is for you to access your garage, so we offer emergency service 24/7.
Why You Should Service Your Garage Door
Servicing your garage door regularly will help keep it functioning well and last longer. The parts in any mechanical device will wear out over time, however, if you have the garage door serviced and repaired when the parts start to wear out. Having your garage door and opener serviced will also prevent bigger issues down the road. We will help you keep your garage door springs, tracks and all the connections working as they should and let you know when we see something that will need to be replaced or repaired before your garage door stops working.