Garage Door Repair in Neptune, New Jersey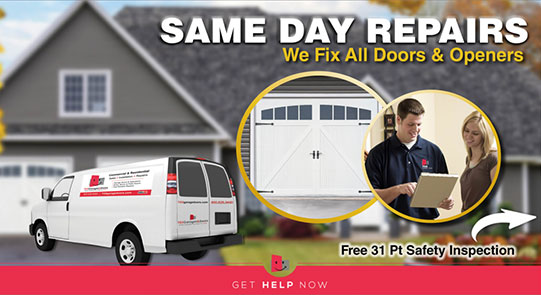 What We Do
At TGS Garages & Doors, we will come to your home to make garage door repairs. This includes repairs caused by wear and tear, damage from an accident or weather, installation of a new garage door, installation or repairs of a garage door opener. You can call us 24 hours a day to come and make emergency repairs on your garage door.
We also specialize in garage door installation. We offer high-quality garage doors in many different styles including; Classic Raised Panel, Carriage, Recessed Panel, Flush Panel, Modern, Custom Wood and Coastal garage doors. Give us a call today and let one of our friendly and knowledgeable representatives send a technician to give you a Free Written Estimate!
We also work on entry doors, if you need a new front door, patio door or storm door. Our licensed technicians will ensure you don't have to worry about a thing.
The Importance of Regular Maintenance on Neptune Garage Doors
Your garage door, much like other parts of your home, provides you with important benefits. It keeps the cold out while keeping your belongings and vehicles in and protecting them from thieves. If you want to keep your garage door moving freely as it should and prevent expensive repairs, it is critical to call TGS Garages and Doors and schedule your regular Neptune garage door maintenance with us today. We work hard to check every single part of your garage door system and make any necessary repairs so that you can continue to reap the benefits of your doors. No other Neptune door company can match our friendliness, professionalism, and experience.
Why You Should Service Your Garage Door
Reduce the number of repairs on your garage door with regular maintenance. Having your garage door checked with an 18-point inspection, tightening any loose bolts found, checking and repairing weather stripping that has worn thin or has been damaged. At TGS Garage & Doors, we will even lubricate the full door assembly so you have a fully functioning garage door.
Depend on us to keep your garage door working the way it should, so you know your house is safe while you're away. Call and schedule a repair, maintenance or installation for garage doors or entry doors today. We'll love taking care of your doors!