Garage Door Maintenance in Brick, New Jersey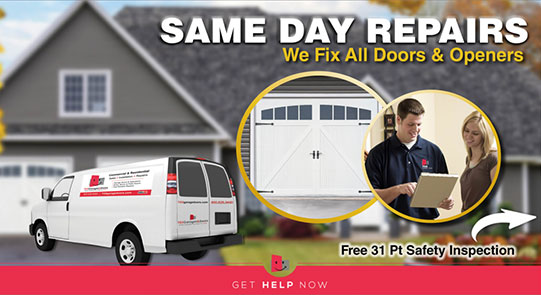 What We Do
Is your garage door jumpy, noisy or not working? TGS Garages & Doors is all about helping you keep your working the way it's meant to. Garage doors need regular maintenance because the parts can wear out and get dirty or out of balance causing the door to be noisy and dysfunctional when you need it to work properly. Our team of licensed and bonded garage door service technicians can repair the springs on your garage door if one breaks or isn't working. They also know all about residential garage door installation so your home if protected and insulated from the weather and safety issues.
Contact us for a free estimate by filling out the form on this website or call us at 1-800-466-5207. We are available 24 hours a day for your garage door emergencies.
Why You Should Service Your Garage Door
Having a working garage door is something most of us take for granted until they stop working. Our technicians at TGS Garages & Doors can come out and make sure your garage door is working with regular maintenance. Our service calls can include cleaning and lubricating the tracks, tightening the bolts and balancing the door. We do an 18-point inspection and make sure your garage door is working properly. Garage doors should last more than 10 years unless they are left neglected, you have an accident, crashing into it, or weather damage affects the structure of the door.
Just make the call for all the details on price, warranty and more. We fully guarantee all of our work and products.