Garage Door Service in Colonia, New Jersey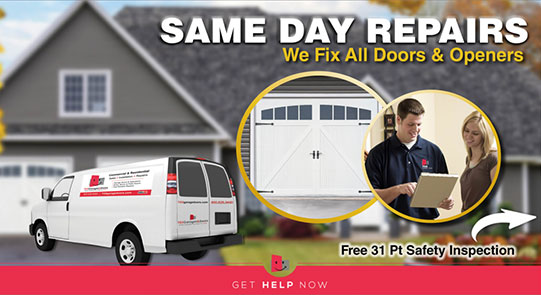 What We Do
TGS Garages & Doors offer complete garage door service. Do you have a garage door that is over 30 years old and the paint is peeling? Is your garage door difficult to open and close? Did your 16 year old back into the garage door and leave a huge dent that has made it impossible to open? We can help you with each and every issue you might face with your garage door or garage door opener.
Why choose us? All of our work carries a money-back guarantee. Our company is licensed, insured and bonded. Our team is trained in garage door services and for customer service. We want you to be happy with the outcome and look of your garage door.
Call us 24/7 to get emergency garage door service. Our service technicians are experienced and knowledgeable about residential garage door installations, garage door opener repair and more.
Why You Should Service Your Garage Door
Servicing your garage door on a regular basis will help maintain the function of the door for its lifetime. Each time you use your garage door, the vibrations created throughout the mechanism have the potential to loosen bolts and create a surface that is covered in grime from the lubricant and dirt present in the garage.
TGS Garages & Doors offers a maintenance service that will tighten all bolts and connections. Our guaranteed maintenance will also grease the rails and sprockets, lubricate the full door assembly. We rewind the torsion springs to help them stay functional for longer.