Garage Door Company in North Brunswick, New Jersey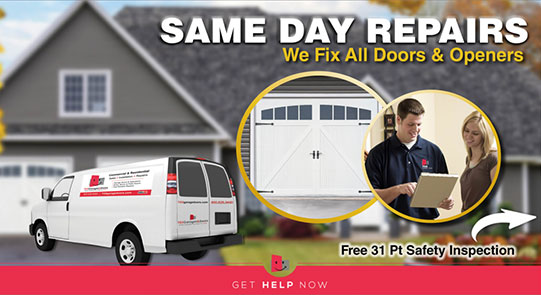 What We Do
Is your garage door stuck open and no matter how many people hang on it, it won't close? Stop hanging on it and call your local North Brunswick garage door company to fix it. TGS Garages & Doors offers services 24 hours a day. We know you need your garage door to open and close, and we can diagnose the problem and fix it on the spot. For the majority of issues, our technicians have the skill and equipment available on hand to service your garage door.
In addition to garage door service, our technicians can also perform residential garage door installations. This includes the garage door opener, the new garage door and any parts that need to be replaced. Take advantage of our expertise and call to schedule a garage door installation or 24 hours a day for emergency garage door repairs.
Why You Should Service Your Garage Door
Taking care of your garage door will help it last longer and work better throughout its lifetime. With use, garage door springs can get stretched out and make it impossible to open. The spring can also get to the point where it can break, causing damage and even major injury.
The spring isn't the only part that need regular attention. There are many points of anchor for the garage door assembly that get dirty and/or loosened as it's used. Having regular garage door service will help minimize the amount of flex and loosening that happens. It will also keep all the rails and parts cleaned and well oiled so the opening and closing of the garage door is smooth. TGS Garages & Doors offers full garage door service and maintenance. Schedule an appointment today.