Garage Door Service in Ocean Township, New Jersey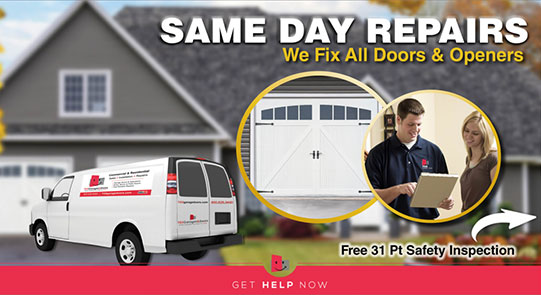 What We Do
Since TGS Garages & Doors opened in 1983, we've been providing New Jersey residents and businesses with quality customer service and best garage doors and entry doors in the business. It is our passion to have customers who are pleased with the entry and garage door services they have us do. It doesn't matter what time of the day you need garage door repairs because we are available 24 hours a day, 7 days a week. Just give us a call.
We are currently serving 10 counties in New Jersey and have several locations to better serve you. Our technicians are licensed, bonded and insured for all work TGS offers. We also offer you a risk-free guarantee, meaning our products, workmanship, prices and services are covered. We have an A+ rating with the better Business Bureau after filing with them in 2008.
Why You Should Service Your Garage Door
At TGS Garages & Doors, we want you to know you can prolong the life of your garage door and garage door opener with regular service. Parts wear out over time and fail to work they are neglected. Having a regular tune up for your garage door and garage door opener will help it function correctly. Check out our Maintenance and Warranty Programs to help save you money on getting the work done and keeping it in top condition.
Contact us to schedule a garage door service call. We would love to help keep your garage door in the best possible shape.