Garage Door Maintenance in Old Bridge, New Jersey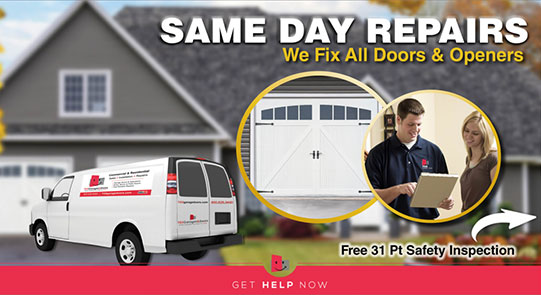 What We Do
Your garage door wouldn't open when you were already late for work. The movers backed into your garage door and caused it to not open. Your garage door was fine last week, now it makes all sorts of noise when you use it. These scenarios aren't far from what we see on a regular basis at TGS Garages & Doors and we are prepared for whatever garage door maintenance your Old Bridge home can offer up. We are in the garage door service business because we love working on garage doors and helping you keep your home looking great, safe and the garage door functioning well.
Contact TGS Garages & Doors for any help with garage door maintenance, services or garage door spring repair and replacement.
Why You Should Service Your Garage Door
At TGS Garages & Doors we want to keep your garage doors functioning throughout their full lifespan. One way to do that is to have regular garage door maintenance. We will inspect your garage door and garage door opener to make sure everything is in good condition. Our inspection covers the main points of the garage door that need to be maintained for maximum function. We also tighten bolts and connections, check the opener, balance the door, grease rails and sprockets, rewind the torsion springs, lubricate the entire door assembly and more.
With the regular garage door maintenance, we can check over the function of your garage door and check for major issues that may keep the garage door from working properly if our of place or in need of attention, like a garage door spring repair or replacement.