Garage Door Maintenance in Piscataway, New Jersey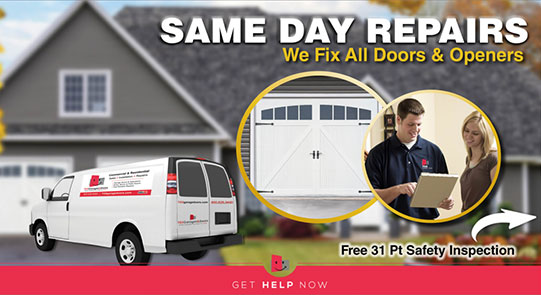 What We Do
Keep your home safe with a garage door that functions well. Your garage door opener should work every time you push the button. If you find it showing signs of not working or acting up, call us at TGS Garages & Doors. We have technicians who make house calls 24 hours a day for garage door opener repair and repair services for garage doors.
At TGS, we understand the need to keep your belongings safe and be able to access them with a garage door that works. This means we have someone available to answer calls 24 hours a day, and technicians who can arrive at your Piscataway home shortly after the call. We also offer garage door maintenance to cut down on the need for emergency repairs.
Why You Should Service Your Garage Door
The garage door needs maintenance just like the rest of a home. TGS Garages & Doors can help to service your garage door on a regular basis to keep it working well. During the maintenance appointments, many aspects of the garage door are checked to ensure they are functioning well and don't need repairs.
Garage door maintenance can keep you and your household safe by checking springs and gears, tightening the bolts, and greasing the rails and sprockets to keep your garage door's operation at its best. Making repairs on the garage door spring, when it gets loose, can result in dangerous accidents if mishandled. Schedule an appointment for garage door maintenance or garage door opener repair services today!