Garage Door Repair in Point Pleasant, New Jersey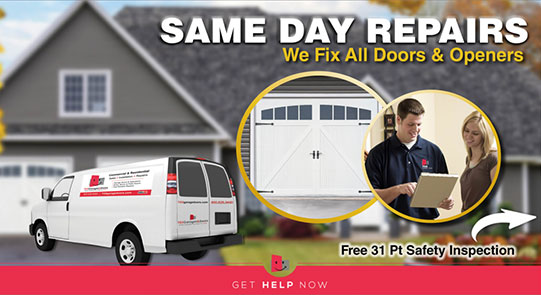 What We Do
Need your garage door repaired? TGS Garages & Doors can help! We do garage door repairs, including garage door spring repairs, regular maintenance and service. If you need a new garage door or garage door opener installed, we can do that for you too. Just call and let us know what you need and we can help.
Our garage door technicians are available 24 hours a day, 7 days a week for your benefit. If your garage door stops working at 5 in the morning or at midnight, just give us a call and we'll get there for garage door repairs quickly.
Why You Should Service Your Garage Door
Having garage door repairs done is one way to keep your garage door and opener working, but you can also have your garage door serviced to keep it working to the best of it's ability. We, at TGS Garages & Doors can help. Our regular maintenance will inspect the door and the garage door opener to make sure it is in good working order.
Our regular service visits can include any of the following: fixing broken springs, sensor, cables, locks and pulleys, stubborn doors, overhauling the hardware, replacing sections or garage doors that need to be replaced, tracks that are misaligned, bent or rusted, doors that are bouncy, jumpy or squeaky.
We also offer maintenance that includes an 18-point inspection, make sure all bolts are tight, sprockets and rails are greased, balance the door, adjust the opener to good settings, check and repair any weather stripping that needs it, and lubricate the full door assembly. As you can see, we take care of your garage door during our regular maintenance visits so your garage door will work properly for its full lifetime.