Garage Door Repair in Port Reading, New Jersey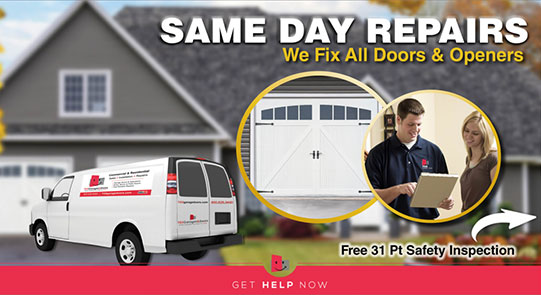 What We Do
Keeping a garage door working properly doesn't take much effort, until the garage door doesn't open or close. When events like this happen, it's nice to know you have a garage door repair company close to your Port Reading home. TGS Garages & Doors offers emergency garage door repairs 24 hours a day, 7 days a week so you know you can get your car out to get to work without having to wait too long. Our technicians are licensed, insured and bonded and we offer a money-back guarantee for all work done.
Our staff can help you pick out the perfect residential garage door for installation and a garage door opener, should you need to replace them. We have a range of colors and styles to match the aesthetics of your home. Our garage doors also include a variety of doors depending on your lifestyle.
Call today for a free estimate on garage door repairs or installation services. Our technicians are ready to help any time of the day or night.
Why You Should Service Your Garage Door
Maintenance can be performed on your garage door to keep it from having unexpected malfunctions. If a garage door becomes unbalanced or the springs get loosened with time, they can cause the garage door to not function properly. To reduce the chances of this happening, contact us at TGS Garages & Doors to schedule an appointment for maintenance. TGS technicians will do a thorough check of your garage door for safety issues. We will tighten bolts, grease the tracks and sprockets and more to keep the door functioning at its best.