Garage Door Installation in Sewaren, New Jersey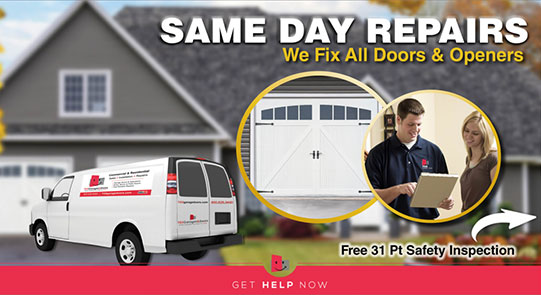 What We Do
While some garage door maintenance can be a do-it-yourself project, garage door installation isn't a DIY project. For this, contact TGS Garages & Doors to install your garage door. Maintenance, such as fixing the springs on a garage door isn't recommended either. When the springs have wear and years of use, they get loosened and can snap without warning, sometimes causing fatal injuries. Our garage door technicians offer expertise and can get new springs installed or rewind the springs during routine maintenance.
Garage door installation is an easy process for our technicians. We can also take care of the majority of repairs when called out to a home with the equipment carried in our trucks. Give us a call to repair your garage door, or for regular garage door service. For emergency service, call us 24 hours a day for garage door repair.
Why You Should Service Your Garage Door
At TGS, we understand the need to have your garage door functioning well. When it stops functioning and doesn't open, is stuck open or a spring breaks, we can come and take care of it so you can keep your belonging secure and be able to leave your house. Keep your garage door operating the way it should with regular garage door services. We will not only perform garage door installation, but also help you maintain it and let you know when repairs need to be made to keep it working like it should.