Garage Door Repair in Toms River, New Jersey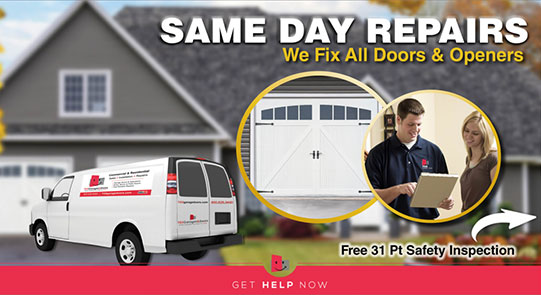 What We Do
Garage doors can add to or detract from the beauty of your home. They can be simple and plain or elaborate with decorative flourishes that add that je ne sais quoi your home's exterior needs. Our staff can help you decide which new garage door to install. We start by looking at what colors and design will look the best with your home's architecture and landscaping. We can also make recommendations for what type of door would be best in your house for your lifestyle and use of the door.
Our garage door technicians are available 24 hours a day for emergency garage door repairs in case you need something fixed. Garage doors play an integral role in our everyday lives and we understand your need to have a well-functioning garage door. Contact us at TGS Garages & Doors for repairs or installations. We even do garage door opener installations so you have a complete garage door system.
Why You Should Service Your Garage Door
Servicing your garage door keeps it working properly. Just like with everything else, regular garage door maintenance is required to keep the mechanical parts of the garage door working smoothly and to correct issues before they create bigger problems or cause injuries. As heavy as the garage door is, it's imperative it stays on the tracks and the spring needs to be in working order and not get too tight or too loose. Our garage door technicians offer service to come and maintain your garage door or make repairs.
Performing All Types of Garage Door Repairs
TGS Garages and Doors is your repair specialist for garage doors in Toms River NJ. Our expert technicians work with all types of garage doors, openers, and accessories and can help you get things working again in no time, whether you need help with your residential or your commercial garage. We service all major brands, too, including JE garage doors and more. Whether your garage door is stuck open or closed, has significant damage, or even if you just need to replace the weather stripping to keep your garage nice and warm, give us a call and we can provide you the Toms doors service you need at a competitive price.