Unbeatable Garage Door Services For South Plainfield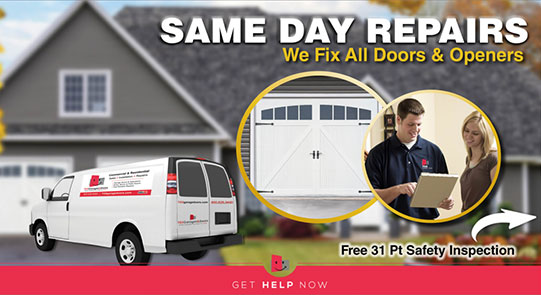 South Plainfield Garage Door Repairs And More
As a coastal state, we experience a wide range of weather patterns throughout the year. From freezing blizzards to torrential rainstorms, a lot of different elements come together to batter your garage. When your garage door looks worse for the wear, it may be time to contact a professional overhead door company for your Middlesex County home. TGS Garages & Doors is here to provide the best garage door services to South Plainfield residents, from inspections to repairs and installations. To repair or replace is one of the biggest decisions you can make, each with their own inherent benefits.
Garage Door Repairs
From the torsion springs to the safety sensor adorning your garage, there are multiple areas that may require repairs to maintain operational efficiency. Our certified technicians have the tools and experience needed to offer fast, comprehensive garage door services for South Plainfield homes. We couple all of our maintenance and repair services with a satisfaction guarantee and an unbeatable warranty to leave you feeling safe and secure with your overhead door investment.
New Garage Doors

Ordering a new garage door installation can prove to be an amazing purchase once you view the final results. TGS is happy to provide the most modern garage doors to upgrade your home's curb appeal. Whether you're looking for a wooden, glass, or custom garage door, our team is ready to turn your vision into a reality.
Service When You Need It
Emergencies tend to happen at the worst times. When your garage fails and you are left out in the cold, don't panic! TGS Garages & Doors is available 24/7 to perform top-notch repairs and get your life back on track.
We're confident that our unbeatable garage door services for your South Plainfield home will make you smile. Contact us anytime you need overhead door services!