Garage Door Service, Repair, and Installation in Belford, NJ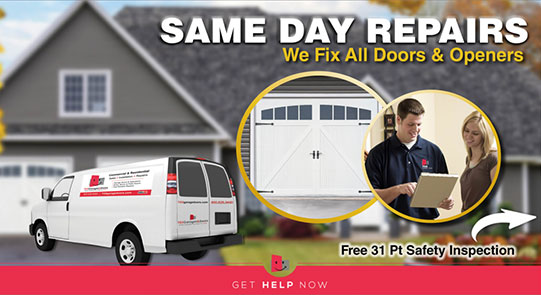 TGS Garages & Doors specializes in garage door service, repair, and installation in Belford, NJ and the surrounding areas. Whether you want a brand new garage door to improve the aesthetic appearance of your home or business or you are having a problem with your garage door or opener, we can provide you with the expert service you need.
What TGS Garages & Doors Does
We provide a wide range of services related to garage doors and garage door openers. If you need help choosing the right garage door for your individual needs, our experts can help you decide which option is best based on factors like color, size, weight, and more. We can also install the garage door for you; our team of expert professionals provides high-quality and quick service to minimize disruptions.
If you are not in the market for a new garage door in Belford, New Jersey, we can also provide you with other services. If your garage door is stuck open, closed, or somewhere in between, this can cause problems. A door that is stuck open can lead to things like burglary and vandalism, while a door that is stuck closed might make it impossible for you to move your car. Either way, it is important for you to get things back to normal as quickly as possible, and that's exactly the kind of service we here at TGS Garages & Doors will provide.
The Importance of Regular Garage Door Servicing
Your garage door and the related accessories are an investment like everything else in your home, so it's important that you keep it properly maintained. Annual service is a great way to do just that. When you call us here at TGS Garages and Doors to inspect your Belford, NJ garage door, our 31-point safety inspection will ensure that every aspect of your garage door system works exactly as it should.
Annual maintenance can save you hundreds or even thousands of dollars in repairs, as well. When our technicians can catch problems early on, they can't cause bigger problems that lead to serious inconveniences down the road. To schedule your inspection, repair, or garage door installation, contact us today.