Installing and Maintaining Garage Doors in Asbury Park, NJ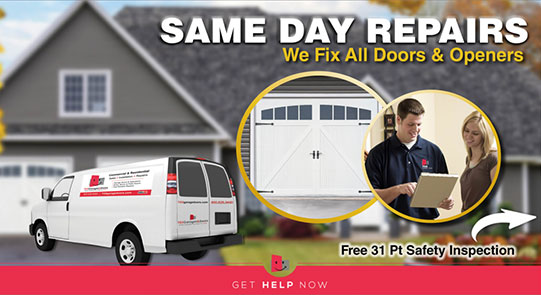 What We Do
TGS Garages and Doors serves Asbury Park, NJ and the surrounding area with expert garage door installation, service, and maintenance at competitive and affordable prices. Whether you own a home or business, the items inside your garage are big investments, and keeping them secure is a top priority. That's why the experts at TGS Garages and Doors provides reliable, professional installation. Proper installation is the best way to prevent unforeseen issues.
If you have an issue with your garage door, TGS Garages and Doors is always available. Our talented technicians have the knowledge and experience required to install the door of your choice, repair your door or opener, and provide regular maintenance that includes a 31-point safety inspection.
Why Should You Service Your Garage Door Each Year?
Whether you use your garage for storage, parking, or a combination of both, the very safety of your home or business relies on proper garage door operation. When your door fails, or when your opener stops working, this can lead to serious frustration and even set you behind schedule. You should never have to wait for days or even weeks to have your garage door or garage door opener repaired, so call on the experts at TGS Garages and Doors anytime. We provide service 24 hours a day and seven days a week in Asbury Park, NJ, even on weekends and holidays.
There are two excellent ways to prevent garage door and door opener issues. The first is to ensure that your garage door is properly installed by expert professionals, and the second is to have both of these important components serviced regularly – ideally every year. Inspections cover nuts, bolts, moving parts, seals, and anything else that keeps your garage door moving as it should.
The best part about regular maintenance is the knowledge that your home, business, vehicles, and other belongings are safe and secure behind a properly-serviced garage door. To learn more about our inspection process, to get a free quote, or to get emergency repair, contact us today.